In January 2012, after raising Pembroke Welsh Corgis since 1993, we decided to add the Cardigan Welsh Corgis to our family of dogs.  I'd read and researched the differences in the two breed, now I was ready to see for myself!  What a wonderful time I'm having.  While both the Pembroke and Cardigan are highly intelligent, easy to train, loyal and loving, the Cardigan seems to be a little more laid back and clownish.  But when it's chore and exercise time I'd be hard put to say who brings me the biggest smile.  Cardigan or Pembroke, tail or no tail - what a hoot to see all the happy corgis doing their individual thing!
I

As of March 2018 we are retired from breeding Cardigan Welsh Corgis

Below are the pictures of our breeding foundation AKC Cardigan Welsh Corgis.  We enjoyed breeding the cardigans and produced some outstanding puppies.

.Wits End Did It

  Born:  January 17, 2012          








    AKC:  DN33307801










DNA: V732571
  Sire:  Pynewoode Touch of Frost

























Dam: Pynewoode's Mad Cat
  We fell in love with Did It and decided he would live out his life here at Wits End - he is such a joy to be around.

  Did It is a beautiful black and white with brindle markings stud who takes your breath away. His bone struture is incredible and his top line is straight out of    the breed standard. He is the most loving stud I've ever owned.    His easy going, laid back personality is hard to ignore.  His main goal in life is to love on      anyone who will sit still long enough for him to jump in your lap or gently hold your hand in his mouth. He is just 9 months old in the pictures below - his         confirmation is outstanding and improved as he got older.

Did It has produced many wonderful litters with our female cardigans.

.Wits End Demi

                 Born:  January 22, 2012          









AKC:  DN33308404
Retired: February 2015

Demi can be described as the four legged "Blue Merle Tornado".  She is a very out going lady who is always on alert. She often hears a different drum a        drumming!   Demi loves being the center of attention and generally has something in her mouth.  She doesn't want to play tug a war - just admire the           lovely treasure she's holding and tell her she's a good girl and she's on cloud nine! These pictures were taken when Demi was only 9 months old.

  Demi didn't read the books about being a mother and after trying to breed her 4 times we decided to place her in a wonderful pet home.  We miss her but    get glowing reports on how well she's adjusted and how much she is loved....  thank you Sara for giving Demi a place in life where she belongs.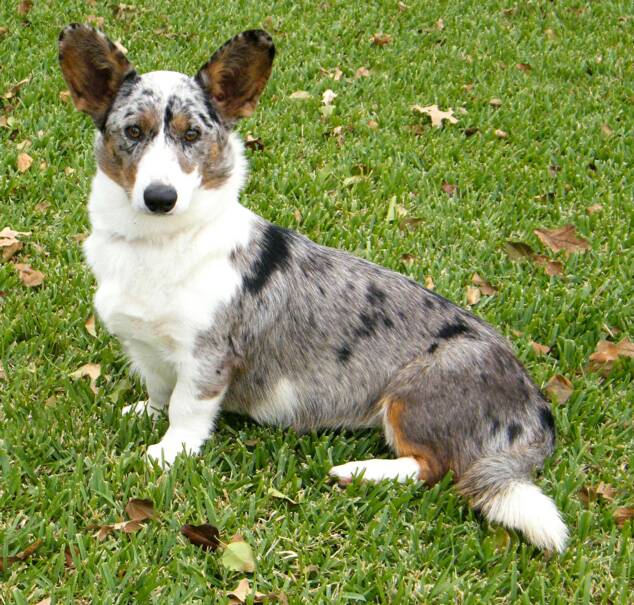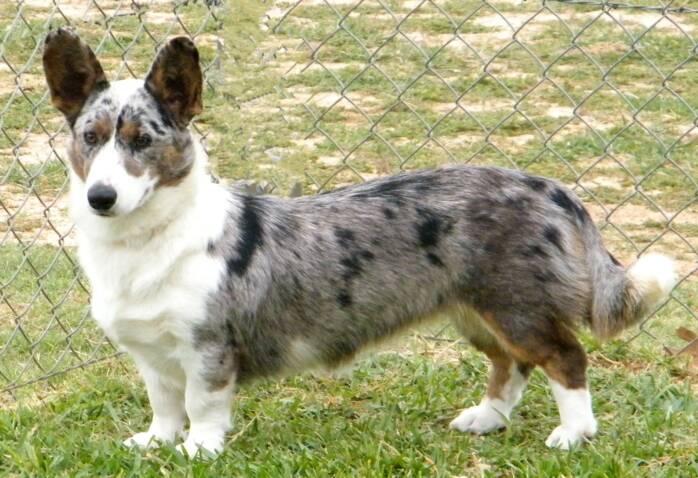 Wits End Fflur

  Born:  February 27, 2012          





  Coloring:  Merle with tan accents







  AKC:  DN33307801
  Sire:  Legacy's Troubadour







left eye brown - right eye 1/4 blue







Dam:  Notz Legend of Zelda
Deceased October 2015

  Fflur means flower in Welsh.  Wits End Fflur is a shy lady who is very picky who she lets be her friend.  Her awesome blue merle coloring with tan markings    and quarter blue left eye gives her a whimsical look that is hard to resist.  Her laid back personality and quiet temperament is wonderful to be around.        She may not be in the middle of all the activity but be sure you know she's there watching and thinking about how silly everyone is acting.

Fflur has produced several litters and turned out to be a wonderful attentive mother. 

  Wits End Fflur is barely 8 months old in the pictures below!  She only got better as she aged!!!!

We were devastated when Fflur developed  complications due to her October 2015 pregnancy and had to be put to sleep.

Fflur was one of a kind and she is missed every day.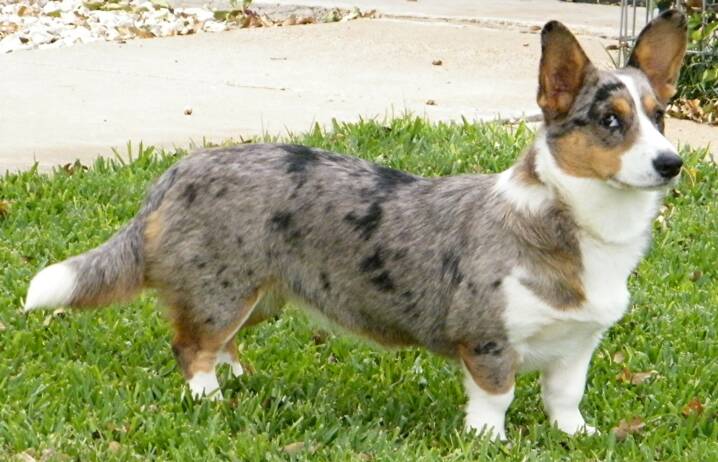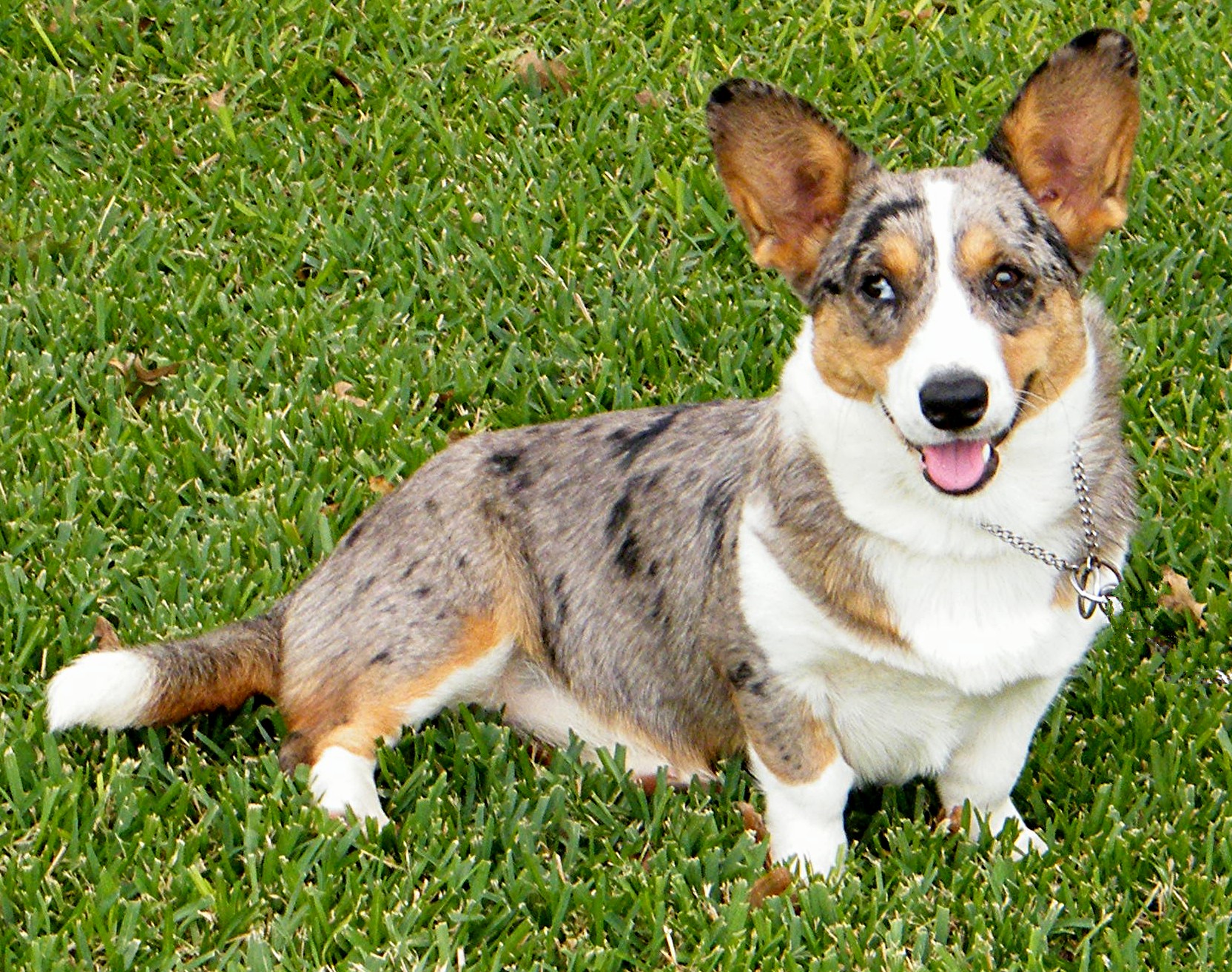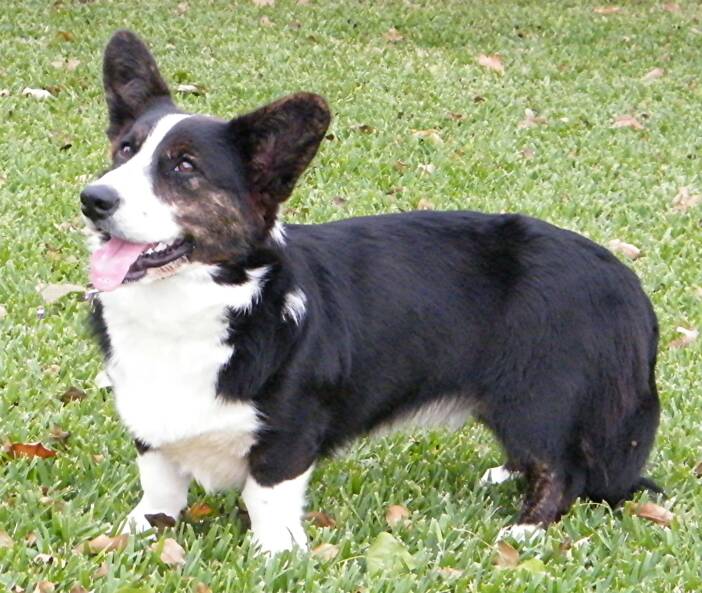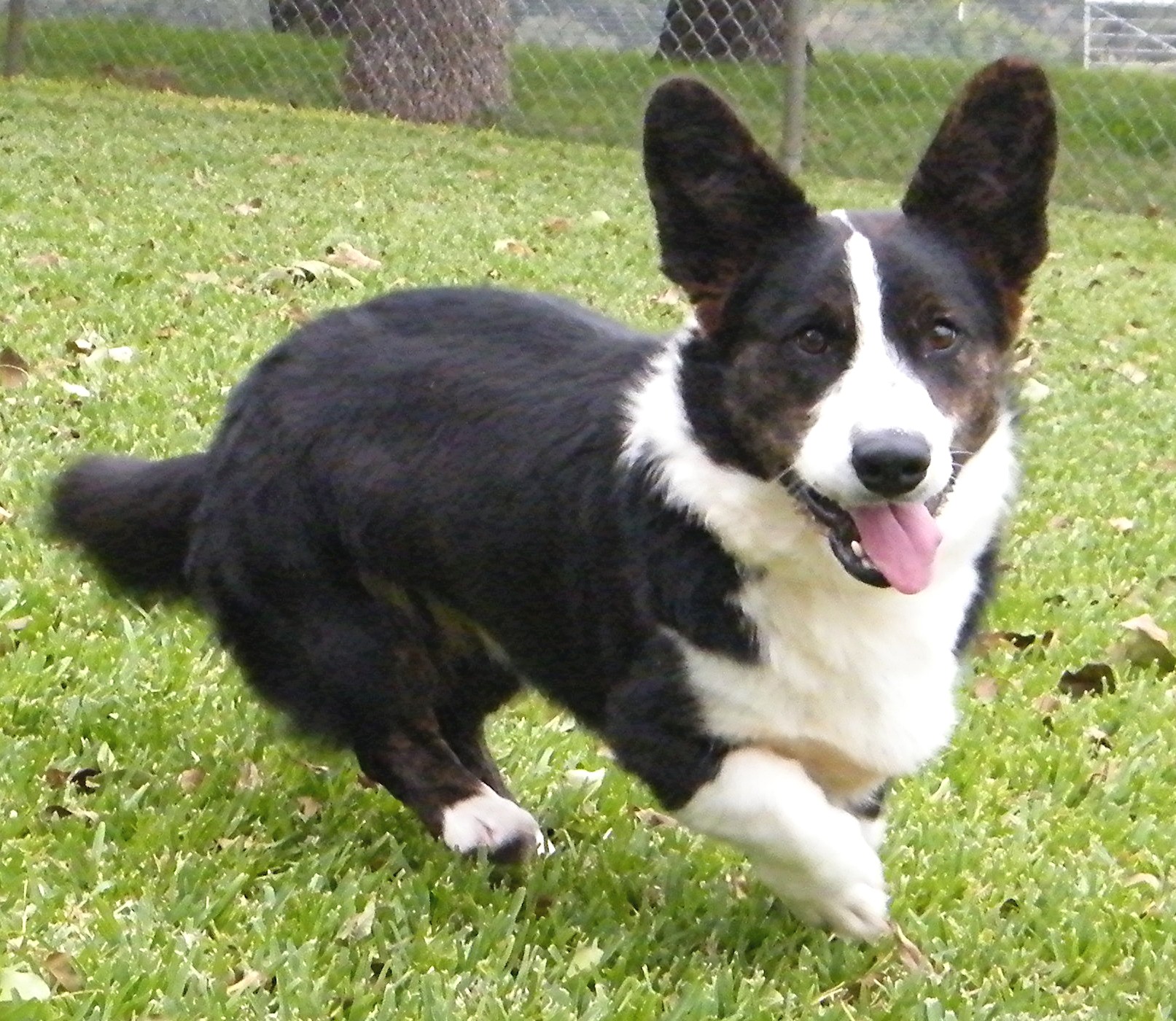 Wits End Shae

  Born:  May 2, 2014          


Coloring:  blue merle and white with tan points - two blue eyes



AKC:  DN39884101
  Sire:  Legacy's Troubadour


























Dam:  Nottz Legend of Zelda
Shae is such a character - never wanting to be a mother - we kept her as a pet - what a joy she is to have help with chores.

  The first thing you notice about Shae is her striking light blue eyes which follow you everywhere.  She's very excited about everything that goes on around    her - never missing the least little thing. Shae is the "wild child" of the group!  After expending some of her built up energy she's eager to listen and try her   best to do the right thing.  Her favorite "quiet" activity is to jump in your lap and be petted - we're working on her waiting until she's invited.

Shae is a full sister to Fflur.

Wits End Shae is 9 months old in the pictures below!  Wow is she a eye catcher!!!!

Wits End Rue

  Born:  May 12, 2014      





  Coloring:  blue merle & white with 1 3/4 blue eyes



AKC:  DN40231003
  Sire:  Legacy's Troubadour

























Dam:  CH Twinrock Notts Charmer
Retired January 2018

  Wits End Rue is one of the happiest cardigans in my group. Her approach to life is one of "I can - I know I can" just give me a minute or so to figure out        what you want me to do!!!!  She's so eager to please and wants to be everyone's friend.  Her confirmation is fantastic just like her Champion mom                Charmer. Great bone, terrific top line, blue eyes, silky coat what more could you want.  Rue had her first litter of August 2015 - 8 puppies - WOW.

  Rue was a "drama queen" during her pregnancy -  but once the puppies were born - her focus was on being a good mother.

Wits End Rue is 9 months old in the pictures below!  She really stands out in a crowd!!!!

Wits End Tegan

  Born:  May 26, 2014          





  Coloring:  Black and white with brindle accents 


  AKC:  DN40279404
  Sire:  Legacy's Troubadour
























  Dam:  CH Notzmo Puttin on the Ritz
















Retired March 2018 - enjoying a life of leisure being petted and loved.

Wits End Tegan is the quiet one of the group.  Tegan means "beautiful" and her smaller frame is totally in balance. If shown I'm sure she could follow in       her Champion mother's footsteps.   Tegan is a thinker - you can watch her figure something out before trying.  She does have a funny side - like playing        with her tail if a toy is not near by.  Tegan is a joy to have around and we are excited about her first litter that was born June 2015.  She is a great mother    and we think she enjoyed all the extra attention.

Wits End Tegan was 8 1/2 months old in the pictures below!  What a "beautiful" happy cardigan!